The Cameron Impact Scholarship is a four-year, full tuition, merit-based undergraduate scholarships awarded to exceptional high school students who have demonstrated excellence in academics, extracurricular activities, leadership, and community service.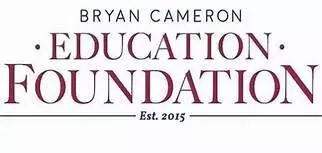 The Cameron Impact Scholar is unique among their high-achieving peers in their desire to make an impact on their communities and in the world at large. In December, approximately 10-15 high-school seniors will be chosen. The scholarship award is estimated to be between $20,000 to $50,000 per annul.
The Bryan Cameron Education Foundation is a private family foundation striving to invest in students through a four-year undergraduate Cameron Impact Scholarship program.
Also Read: $20,000 University of Canberra Vice-Chancellor's International Poetry Prize – 2019

Award Amount:
The Cameron Impact Scholarship will be awarded annually, in December, to approximately 10-15 high-school seniors (applications are due in May and September preceding the awards)
This four-year, merit-based scholarship ("Scholarship") is intended to cover the full tuition and 'qualified educational expenses' (as defined by the Internal Revenue Service) at the recipient's chosen collegiate institution (estimated to be between $20,000-$50,000 per annum)
'Educational expenses' vary amongst higher institutions, but the Scholarship is intended to cover tuition, fees, course-related expenses, books, supplies, and equipment
Eligibility:
The applicant must:
Prioritize academic excellence (maintaining a minimum cumulative unweighted 3.7-grade point average/4.0 scale or equivalent in their high school studies)
Be a citizen of the United States of America
Be in the high school graduating Class of 2018, planning to enroll in a full-time course of study toward a bachelor's degree at an accredited four-year U.S. college or university for the full academic year following high school graduation
Excel in a broad variety of extracurricular activities. This includes, but is not limited to: athletics, academic clubs, music lessons, performance art, and philanthropic organizations
Be motivated leaders with a strong work ethic and social acumen. Scholars rise to the occasion and are both candid and confident
Demonstrate active participation in community service and in civic-minded arenas, exhibiting an appreciation for the world outside themselves and a belief in their own capacity to effect change on scales both large and small
Supporting Documents:
Two (2) required letters of recommendation
Transcript certifying academic performance
Closing Date for Applications: 
Cameron Impact Scholarship program for its class of 2019 has a standard early deadline of May 25th for early application and September 12, 2018 for regular applicants. Though the deadline is past, we will keep you abreast of the new opening date for the fresh session.
Methods of Applying
To be considered for the scholarship, the candidates must complete the on-line application form and upload the supporting documents.
Also Read: $500 The Emerging Writer Awards for Writers in the United States – 2019

Tags: Bryan Cameron Education Foundation, Cameron Impact Scholarship, High School Students, Undergraduate Degree